Ad blocker interference detected!
Wikia is a free-to-use site that makes money from advertising. We have a modified experience for viewers using ad blockers

Wikia is not accessible if you've made further modifications. Remove the custom ad blocker rule(s) and the page will load as expected.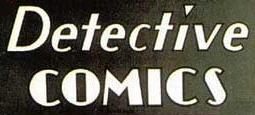 Detective Comics is the comic title through which Batman was introduced. The cover date of Detective Comics #1 is March 1937. Batman was introduced in Detective Comics #27 in 1939.
Detective Comics Issues
27-100
101-200
201-300
301-400
401-500
501-600