About me- Welcome to my Dark Side of Gotham
Edit
Welcome to my Gotham City files of the Batman wiki. Devoted to our most favorite DC comic superhero of all time
known as "The Caped Crusader", "The Dark Knight" and whatever.
Here, I'll be contributing info, photos, and other media relating to Batman and what the characters has done for the fans over the past whatever decades and I'll be mostly doing (like I am on other entertainment wikis) blogs on what fan-fics and films you bat-fans would be interested into once when I present the fan-fic/films to you. Futhermore, I've been a huge fan of Batman for a very long time since a very young youth and I'm so glad I'm here to contribute.
The hell with Superman (aka. "The [Stupid] Man of Steel"], Batman is the best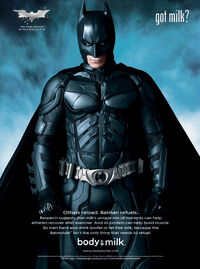 out of all DC superheroes.
My favorite pages
Edit
Add links to your favorite pages on the wiki here!
Favorite page #2
Favorite page #3