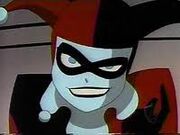 Batman Related
Edit
Favorite Comic: The Killing Joke
Favorite Villian:The Joker
Second Favorite Villain:Harley Quinn
Favorite Movie: The Dark Knight
Favorite Game:Batman: Arkham Asylum
Favorite TV series: Batman: The Animated Series
Non Batman
Edit
My name is Justin Miller
I am from Ohio
I hate the words gay and retarded
I hate 1337/text talk
I am a huge nerd.
I am a fan of Star Wars
I like music specifically Eminem or Metallica
I am a fan of Red vs Blue
I am a fan of Halo
I am a fan of Call of Duty
I am an Xbox 360 player
I play most war/horror games
I come from a war family with my mothers grandfather being a Nazi and my fathers grandfather a Pearl Harbor survivor(his ship was destroyed) and my dads dad was a pilot in Vietnam and my dad a sniper in Iraq. I am not a soldier though.