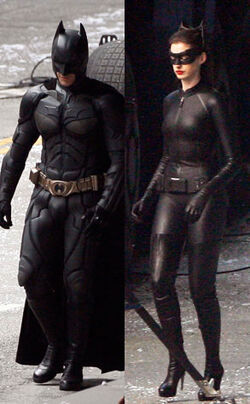 Many fans were adamantly against Catwoman's costume in the upcoming The Dark Knight Rises, so here's a more complete look at the costume.
This time, she has the trademark cat ears...but is that enough? Tight leather costume, check. Mask, check. Ears, check. Heels...? Check.
What do you think of the latest peek at Catwoman? Can Anne Hathaway live up to the iconic anti-heroine? Tell us in the comments!
Source