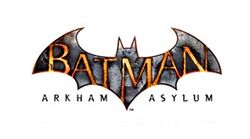 The new Batman game from Rocksteady Studios will serve as a prequel to both
Batman: Arkham City
and
Batman: Arkham Asylum
according to
Variety
. The game is said to revolve around Batman's first encounters with
The Joker
.
The game is also said to feature other super heroes in the DC lineup. Although few details have been released, the studio says that other members of The Justice League will be making appearances in some form on the new Batman game. No characters have been named, nor has it been known how they will be used in the game.
Are you excited for the new Batman game? How about seeing other characters in Gotham? Let us know in the comments!
Ad blocker interference detected!
Wikia is a free-to-use site that makes money from advertising. We have a modified experience for viewers using ad blockers

Wikia is not accessible if you've made further modifications. Remove the custom ad blocker rule(s) and the page will load as expected.