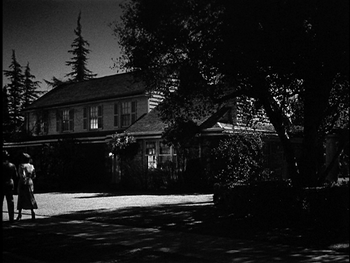 House located at what was then the Columbia Pictures Ranch in Burbank, now the Warner Ranch belonging to Warner Bros. This house was used in the 1960s TV series Hazle and is famous for it's use in all of the Lethal Weapon movies. This house (it is a complete set, with four walls and interiors) is next door to the house used in Bewitched.
Ad blocker interference detected!
Wikia is a free-to-use site that makes money from advertising. We have a modified experience for viewers using ad blockers

Wikia is not accessible if you've made further modifications. Remove the custom ad blocker rule(s) and the page will load as expected.